Shopping Cart
Your Cart is Empty
There was an error with PayPal
Click here to try again
Thank you for your business!
You should be receiving an order confirmation from Paypal shortly.
Exit Shopping Cart
Strive to look and feel your best
Be Beautiful. Now how to enhance you beauty and look like you did a make over . Let them say wow. Give that wow effect. Make up is key hide the flaws. the wow effect
There is no set way to apply cosmetics, but there are some tricks you can use to get the best results from your application.
The first step is to have a clean, moisturized face.
Then start with your foundation. If you have discoloration or trouble spots on your face you may want to dab some concealer on the problem areas before you apply the foundation. By using concealer first you can get extra coverage. Foundation should be applied with a clean make up sponge or a foundation brush. Using your hands can spread bacteria or add extra oil.
Once you have your foundation blended evenly then you can finish it off with a loose or pressed powder.
The last step is to put on your mascara. Before the mascara is applied, put on your eyeliner. It is appealing on most individuals to line the top eye with a thin line along the length of the eye/eyelashes and not to line underneath, this can cause eyes to look tired.
When your eyeliner is done then you can apply eye shadow. Light colors for the base look best on most people. You can use a darker color in the outer corners to add depth and highlight your eyes.
After the eye shadow application is complete, carefully brush away any excess make up that may have fallen under your eyes. Lightly brush some powder all over your face one more time to set look.
Next add the blush. You don't want to use too much just enough to put the color back in your cheeks. This should be applied to the upper cheekbones and blended out toward the hairline. A bronzer can be used in place of blush for a more natural look.
The next application should be on your lips. You may want to use a lip base to ensure longer wear. Carefully line your lips along your natural lip line, and then fill them in with the desired color of lipstick. Make sure to use a gloss if your wanting a pouty look.
Do you want to learn the beauty cosmetics tricks and face make up tips used by a professional makeup artist?
Have you wondered how to accentuate your best features while minimizing your trouble areas?
Are you "stuck" wearing the same outdated make up style of years past and would love to change it?
Then, you are about to be introduced to the beauty tips you can use, the techniques professional make up artists learned in school, what cosmetics to use and when and about caring of your skin. With this knowledge available to you, you can achieve your own unique stunning look, and do your own makeover!
Applying these beauty tips to update your look is a skill that can be learned by anyone and, with guidance, any woman (teens) can learn to use these cosmetics tips to make the most of her own natural looks.
As you become acquainted with the beauty make up tips and products, the available tools and the professional techniques found on this web site you will begin to feel the confidence that experience brings and know that you are looking your absolute best at all times and, appropriate for all occasions.
And others will notice the improvement these beauty tips make, and believe me, they will let you know!
How would you like to...
Have others (that special boy) notice your new attractiveness (and maybe ask you out!).
Enjoy the control, freedom and knowledge to do your own makeover. No need to wait for a short supply appointment at the beauty salon, you can pick your own convenient time!
Use these beauty tips to update that worn-out decades-old styles you've been wearing.
Look absolutely beautiful and have the peace of mind of knowing that you do.
Proudly display your new unique look for everyone to enjoy.
Learning to apply cosmetics properly is an art. Any girl, from black to asian, can learn how apply beauty tips and have fun at it by knowing and doing what the professionals do. Doing these beauty tips can be to your advantage, and can free you of worries!
These Tips will be posted in our next Blog Post so stay Tuned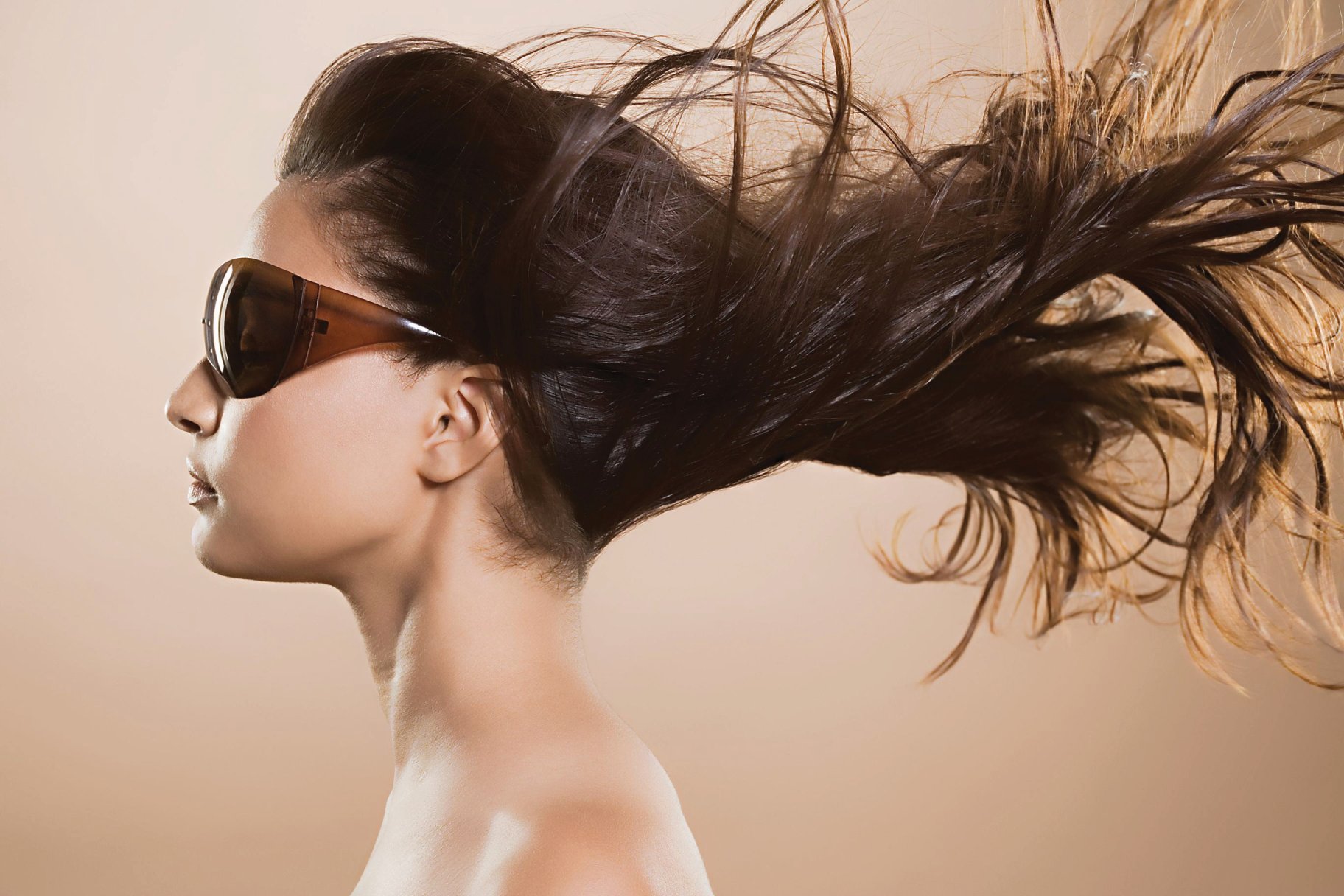 Prepare yourself for a complete makeover as you discover the inner world of true beauty as we dispense tips and advice on every aspect of beauty from homemade remedy to beauty pageant secrets. Our free tips and advice will work whether your skin is Asian, African American, Indian, or a light complexion. The free beauty tips, advice and secrets contained here are for the mature woman as well as the teen girl still facing the trials of acne.
Here are tips as to enhance features your already poses and to hide the flaws
Heart Shaped Face
Ladies with a heart shaped face will notice they have a wide forehead and a pointy chin. If you want to balance out your heart shaped face, you can easily add long layers that will instantly minimize the visual size of your forehead and give more width to your chin. Instead of getting blunt or choppy layers, be sure they are subtle and smooth. If you get bangs, be sure they are soft or are swept to the side.

Round Shaped Face
Loads of women hate their round face, but the round face is one of the most beautiful shapes out there. The goal with a round face is to slim it out by making it appear longer. You can do this by adding height to the top of your head, with your hair. Be sure you don't let curls or layers fall around your cheeks, however. Long layers will work, if you are sure the shortest one doesn't come above your chin level.

Square Shaped Face
If your face shape is square, you can wear layers, but they must be wispy and of medium length. The idea is to make your face look longer and rounder than it is. Just be sure you steer clear of straight across the forehead bangs or chin length bobs with layers.

Oval Shaped Face
If you have an oval face, your locks will look fantastic with long layers. Your face is much longer than it is wide, which means you obviously don't want a hair cut that will make your face look any longer. So, be sure you avoid short or spiky layers on top and only go with long layers all over.

Layers can be beautiful on all hair types, from straight to wavy, to curly. They have an interesting way of making thin hair look fuller and full of bounce and can even be strategically used to make thick hair appear a little less out of control. In addition, they are one hair style technique that requires very little additional hair care of products to maintain.
For a sexy look with layers, simply wash, dry and add pomade wax to create sexy pieces and chunks of layers. For a more subtle look you can flat iron layers so they blend nicely with the rest of your hair. You can also wear layers up, down or even half and half, which allows them to keep your hair versatile for any occasion!
While hair layers work with most face shapes, it's important to get the type and length of layers which will flatter your face shape the most. Talk with your stylist about their opinions and choose a layered hair style that will play up your features and give you the hair boost you've been looking for.
Skin Care Tips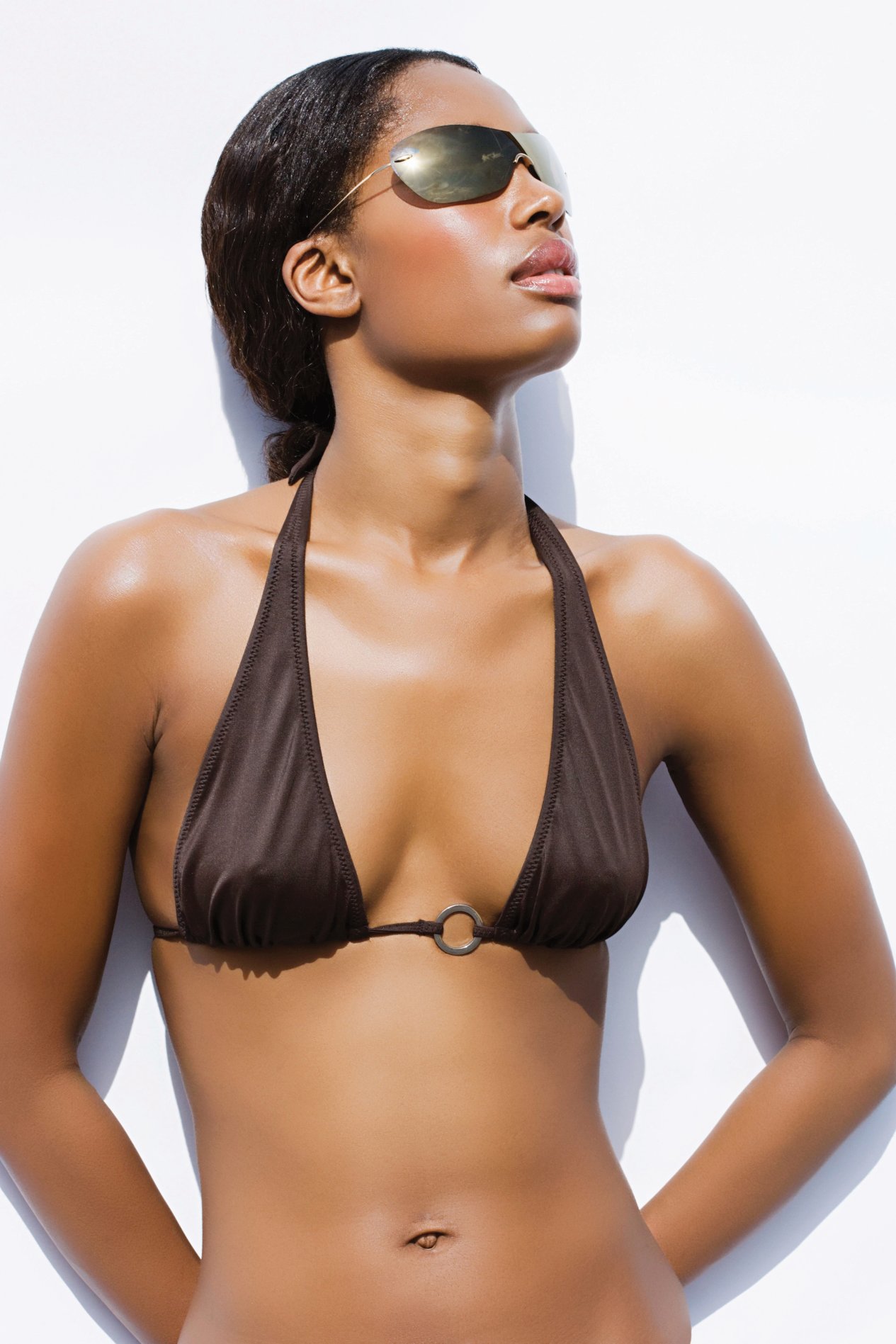 Dressing sassy and revealing or having on way to much accessories and make up on, is not the definition of looking beautiful are fashionable. Males looks beyond the clothing and all that make up, one thing most male admires is a female with radiant glowing skin. Having dry and spotted skin is a turn off for some males. Ladies lets take care of our skin as it plays a big part in our dazzling look. Here are some major tips to help you maintain that glowing look.
Wear Sunscreen Ultraviolet radiation damages the skin and can lead to wrinkles, premature aging, age spots, and cancer. Take extra precautions to make sure your skin is not exposed to the sun's rays. Use a natural sunscreen, or a moisturizer that contains sunscreen
Drink lots of water. That means at least 8 glasses of water a day. Drinking water is one of the best ways to keep your skin healthy. Water helps to hydrate the skin and move waste and nutrients through the system.
Aside from the sunscreen and the water consumption, exercise, rest, and good nutrition lay the foundation for beautiful, healthy skin. A proper diet is not only good for your overall health, it also helps to ensure that your skin will receive all of the vitamins, minerals, and nutrients that it needs to maintain and repair cells. Also follow these 3 easy steps and maintaining or obtaining that lovely skin will be as easy as 1 2 3.
Cleanse: Wash your skin thoroughly on a daily basis to remove the dirt, debris, pollutants, and perspiration that accumulates on a daily basis. If you have dry or sensitive skin, use only warm water to wash your skin and use a mild natural cleanser every few days. If you have normal or oily skin, be sure to wash with a gentle cleanser on a daily basis.

Moisturize: Unless your skin is very oily, you will want to use a moisturizer everyday to keep your skin hydrated and healthy. Your skin needs moisturizer all year long as both the indoor winter heat, and summer sun can be equally damaging to your skin.
Protect: Use a sunscreen when possible, regardless of whether or not you plan on spending much time in the sun. The sun's rays are very damaging and if you get in the habit of applying sunscreen.
/